CART SYSTEM FOR ALL LINENS COMING SOON. USING OUR CHARTS BELOW, LIST THE DESIRED ITEMS IN THE COMMENT BOX OF YOUR QUOTE CART. PLEASE CONTACT US IF YOU REQUIRE SIZING RECOMMENDATIONS. THANK YOU!
NEW*** SPANDEX LINENS NOW AVAILABLE FOR PLASTIC CRUISER TABLES ONLY 
120″ ROUND SPANDEX WHITE: $14.00 EACH
120″ ROUND SPANDEX BLACK: $14.00 EACH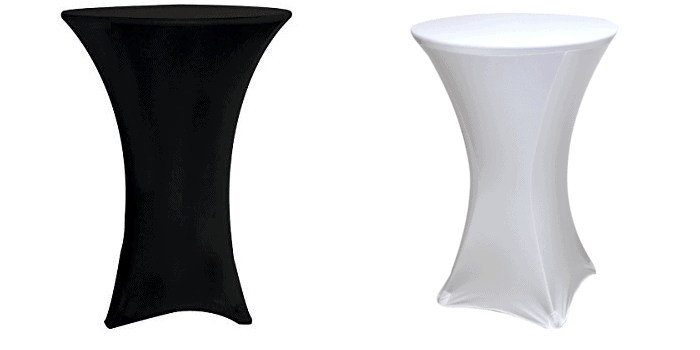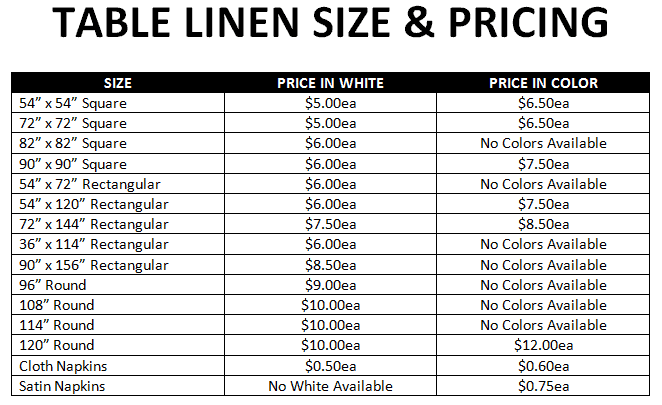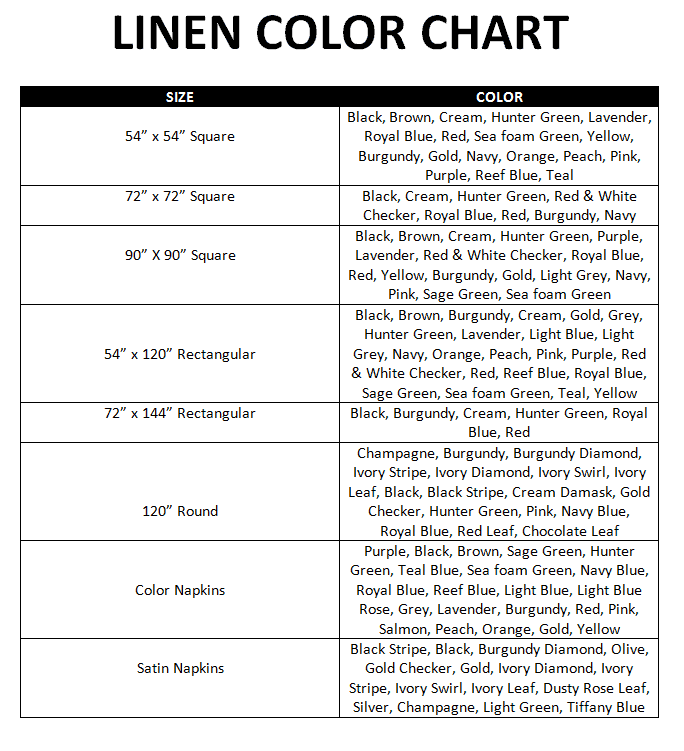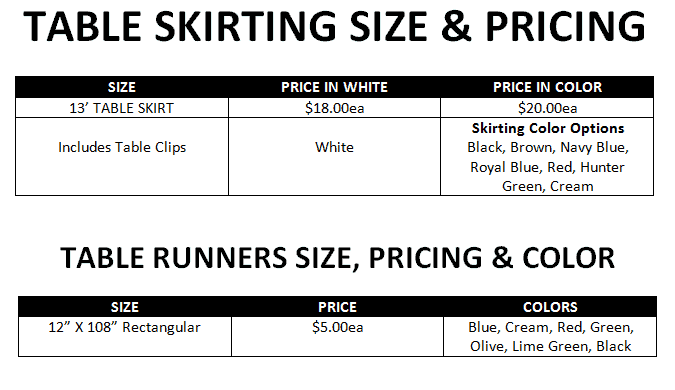 No products were found matching your selection.